Bathroom with a Star Ceiling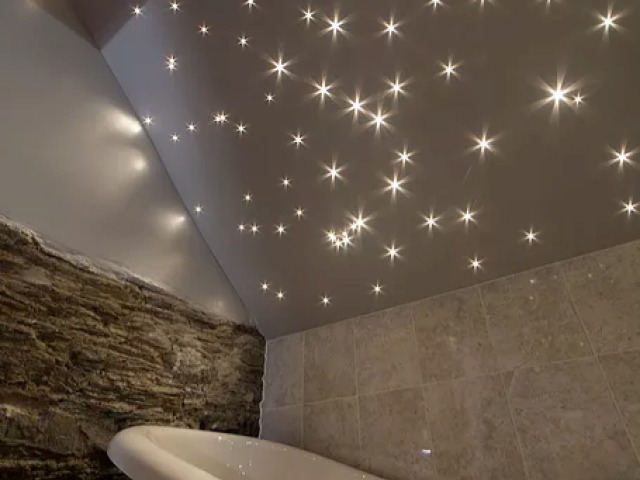 Julie M has a B&B (Lipton Farm) and wanted a bathroom with a Fibre Optic Star Ceiling for her guests.
Due to it being a loft conversion there is no space above the sloping ceiling to bring the fibre optic strands through, to get around this potential problem a secondary surface is used to achieve the star effect
They have installed our Single Colour Fibre Optic Kit in warm white, including a long 6M harness with 120 individual Fibres. We can offer several different lengths of Fibre Optics from 3 Metres to 6 Metres in length. Our projectors are designed for a long lifetime of 40,000 hours, proven in the field since 2010.