Add a Wall switch anywhere without wires
Thu, 01 Nov 2018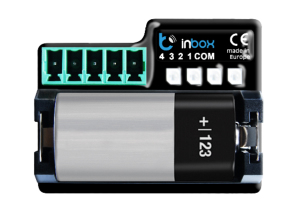 Now it is possible to add a Mains switch without chasing walls to run new cables!
By using InBox a wireless link can be created to any of our Home Automation devices such as the WLightbox, Dimmerbox, Switchbox, Shutter box etc.
The InBox operates from a 3v Battery which should last around 5 years before needing to be replaced. The low voltage makes the switch ideal for use in areas where a mains switch would otherwise be dangerous such as bathrooms and pool areas.
4 Mains devices can be controlled from 4 separate switches.
Prices at a competitive price of just £39 including VAT. 5 Year Warranty.

Link to this article from your website
Link to this article:

Embed article link: (copy HTML code below):